As a small and family-owned business, we understand what it takes to run a business and turn a craft into something that lasts.
We're here to support and rally behind that commitment, especially in the artisan community. So, here are five of our favorite Instagram accounts of companies that show real skill, craft, and beauty in the silversmith and metalsmith world.
Hart Silversmith
Hart Silversmith is a fourth-generation silversmith located in the United Kingdom. They do a bit of everything, from jewelry and hammered bowls to gems encrusted in knife handles and figurines. Hart's account features fantastic pieces with superb photography.
Follow Hart's @julianhartsilvergofh
Broadway Silver
The Broadway Silver IG page is a great place to visit to watch work-in-progress at this UK-based silversmith business.
Follow them @_broadwaysilver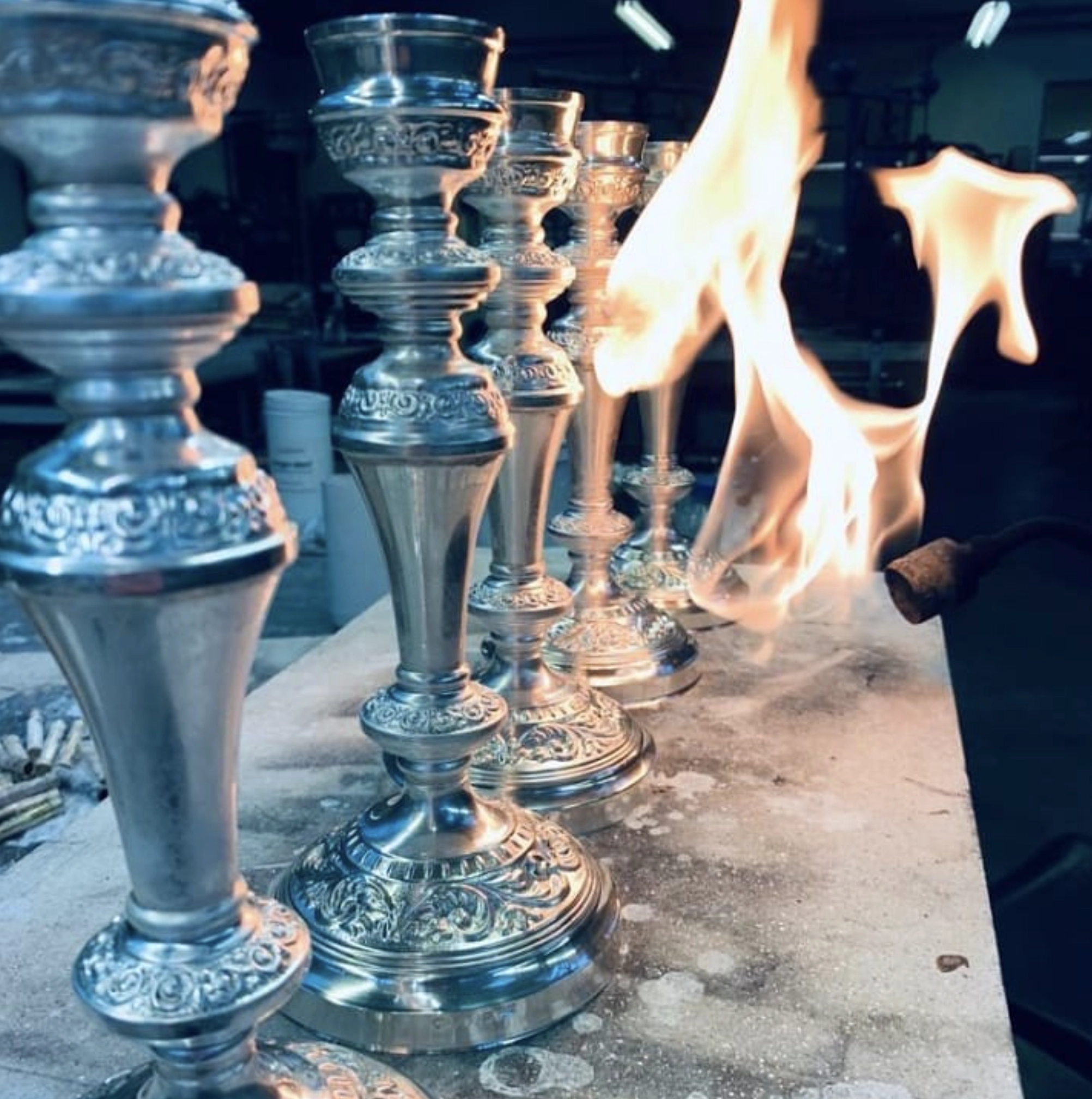 Vogt Silversmith
The artisans working at the Vogt shop focus on pieces popular in Old Mexico — more commonly known as the southwest of the United States. Belts, buckles, jewelry, and the things that compliment western wear come through Vogt.
See their work @vogtsilversmiths
Cheyanne Wells
Phoenix, Arizona-based Cheyanne Wells is a second-generation Tewa metalsmith and lapidarist who creates beautiful handmade jewelry incorporating stunning, hand-cut, and polished stones set in intricate metal frames. Even if you're not a "jewelry person," you'll either want to follow the account just to see the beautiful pieces, or purchase one to have one in person.
Check out the page @wells.silversmithing
Taylor Best
Don't let the account name fool you. The people at Taylor Best focus on chunky, handmade jewelry that's fun and funky. Their feed shows off the care and incredible details.
See it all at @tightpantstaytay